FEAR Tour Concert Review featuring Papa Roach, Seether, Kyng, and Islander
The Rave Eagles Club, Milwaukee, WI
The Rave Eagles Club is an almost ninety-year-old venue that features an oval ballroom. The view of the stage is great from about every angle here. The fans were of the older crowd and came to see both Seether and Papa Roach. The crowd was treated to two of the best new bands in rock as the openers. The venue was almost full and filled with fans that had been around for a while so the crowd surfing was minimal.
Islander started the evening with great energy. Their sound draws from many different areas. They began the evening with "Counteract" a song that is reminiscent of Rage Against The Machine. They performed their hit "Coconut Dracula" with fervor and spirit. The vocalist, Mikey Carvajal, showed his support of Jacoby Shaddix's clothing line, Lovers Are Lunatics. Some Islander members also support the group The Whosoevers that is a Christian group to inspire others. Taking a chance, Mikey Carvajal, did some crowd surfing while performing and made it back to the stage safely. Watch for our interview with Mikey from Islander here.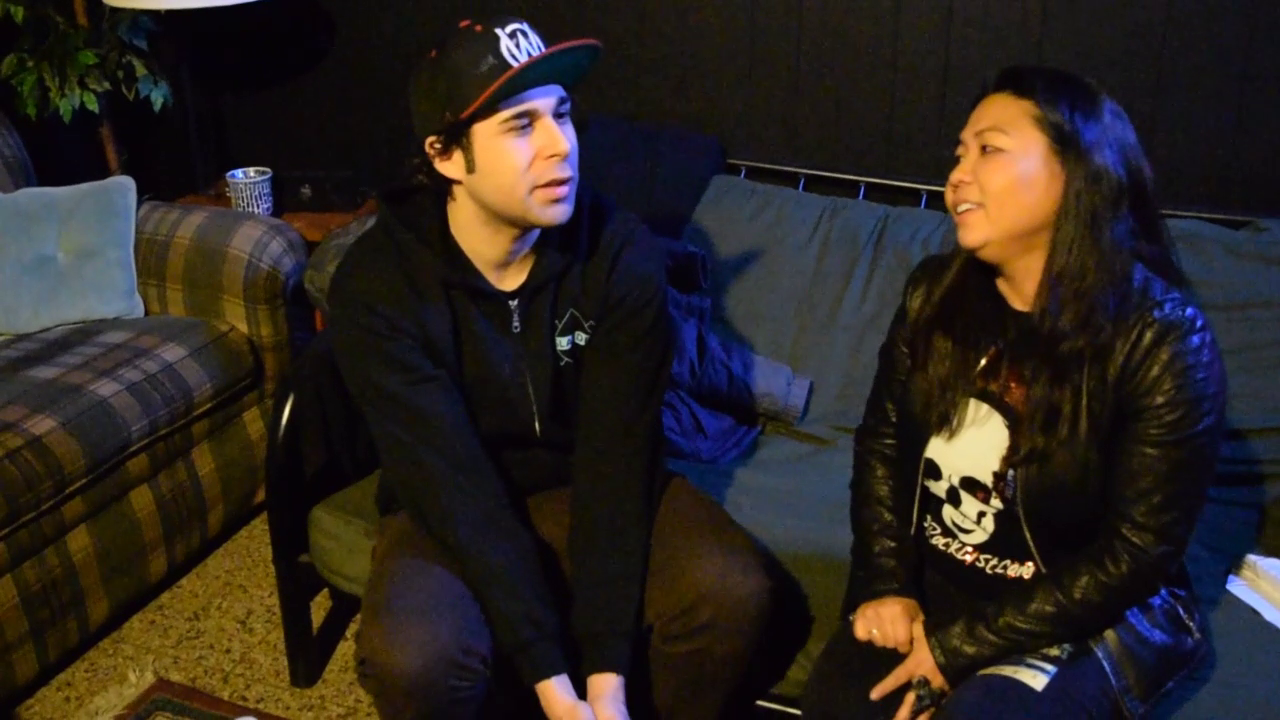 Kyng band took the stage next and gave a hellacious, loud performance. This three-piece from Los Angeles, California have a vintage sound. What makes me a huge fan of Kyng is their poetic lyrics and rocking riffs. They performed some of their best songs such as "In The Land of Pigs" and "Falling Down". Their lyrical poetry is an offshoot of their influences like Black Sabbath, Soundgarden, and Led Zeppelin. Their drummer, Pepe Clark Magaña, was especially on point that evening and their cover of Van Halen's "Hot For Teacher" was impressive.
Seether is a band of genuine rockers whose lyrics are as poignant as they have been over the past twenty-plus years. Their stage set included a deer skull with red lights on Dale Stewart's microphone stand. Shaun Morgan was over on the right side of the stage in his usual position. Seether's new songs "Same Damn Life" and "Words As Weapons" are lyrically relevant much as "Broken" or "Fake It" are. Seether's performance is always heartfelt and solid. When a large crowd sings along to "Broken", you feel it in your soul.
Papa Roach had a high energy performance. Jacoby Shaddix's voice was stronger than ever as the band releases a new album, F.E.A.R. (Face Everything and Rise) on January 27th. Papa Roach has been around for over twenty years as well. The onstage energy is finely honed to get the crowd into every song. The crowd at The Rave Eagles Club knew their Papa Roach. They stayed until the end. There was a lot of Infest album in the set list "Broken Home", "Between Angels and Insects" and of course "Last Resort". Much like Seether, Papa Roach's new songs are as relevant today as they have been all these years. They performed the new tracks "Face Everything and Rise" and "Broken As Me". I love to see these bands lasting the test of time and inspiring fans today.