10 Years Concert Review with Devour The Day, Sons of Texas and Them Evils
July 13, 2017
The Castle Theatre
Bloomington, Illinois
A post was circulating on Facebook asking what were some of the biggest underrated bands. I think all the bands on this tour are definitely underrated for what they have contributed to the rock music scene. Devour The Day and Sons of Texas get some regular play on Sirius XM Octane and 10 Years gets very sporadic rock radio play. 10 Years band is in the same style of music as Breaking Benjamin.
Devour The Day released a music video for "The Bottom" and it is mesmerizing and evocative. You can see that video on our new video page here. Best New Rock Videos.
Them Evils is a rock band from Orange County, California and they have a power rock feel to their band. Their sound goes from a bluesy rock to reminding me of Mötley Crüe or an Eighties metal band. They had an impressive set and the crowd liked them.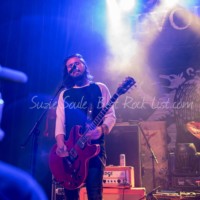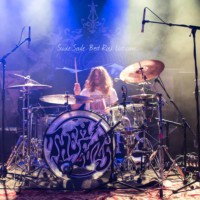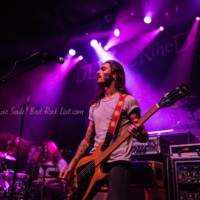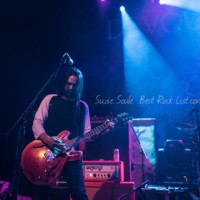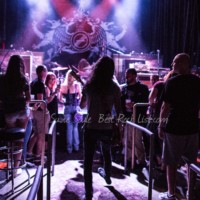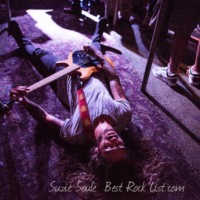 Sons of Texas were surprisingly the hardest band in the lineup. After hearing their song, "Baptized In The Rio Grande", I thought they were a rock radio band. Their latest album release, Baptized in The Rio Grande, is an amazing album and the band was a great addition to this tour. You can also watch their latest video, "September" on our latest video page. Their album Forged By Fortitude comes out September 22, 2017.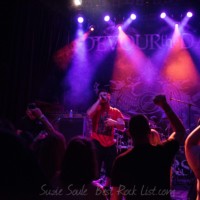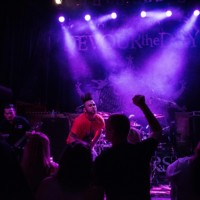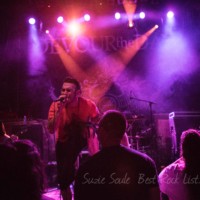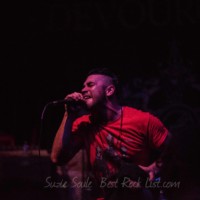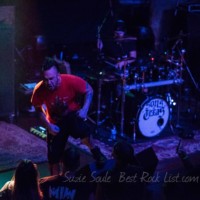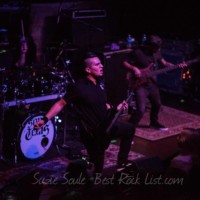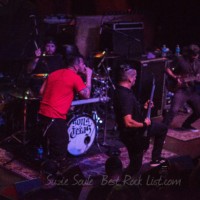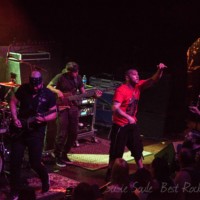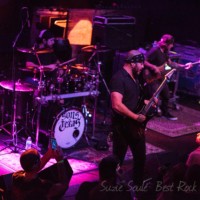 Devour The Day hails from Memphis, Tennessee and are from the ashes of the former band, Egypt Central. Their songs have a quality that sets them apart and catchy hooks that you want to sing along to.
Tonight, they performed all their well known songs and their fans felt that live music with songs like "Good Man", "You And Not Me", "Respect" and "The Bottom". Blake Allison, the vocalist, told a good story about how his late father wanted him to play sports but he told his dad that he wanted to be a musician. So despite his dad wanting him to play sports, his dad went out the next day and bought him a drum set. You can learn more about the band and the inspiration for their songs from our interview with them here. Best Rock Interviews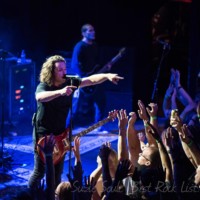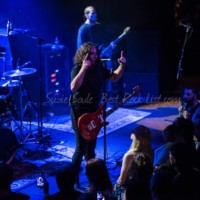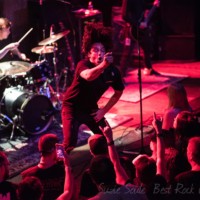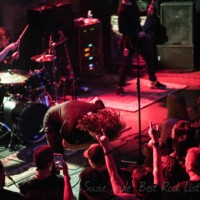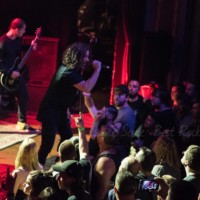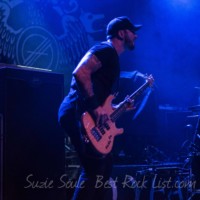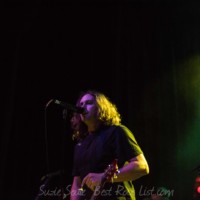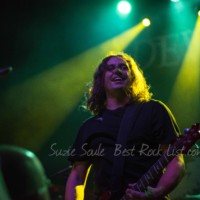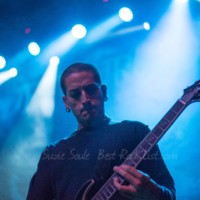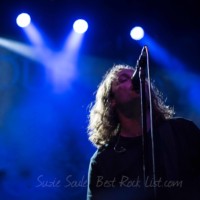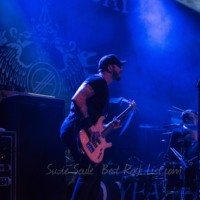 10 Years has been around for over ten years now. Their songs have comforted and given their fans a cathartic outlet. The band is working on a new album and performed two new songs, 'Catacombs' and 'Novocaine'. The fans get into the act. The song 'Fix Me' was dedicated to a guy with a crutch. Of course, they performed 'Beautiful'. Jesse Hassek (vocalist) talked about how their song 'Wasteland' was to give people hope. They do not get tired of performing it because of the importance of the meaning to their fans each night.