Best of Vans Warped Tour 2017
Hollywood Casino Amphitheatre
Tinley Park, Illinois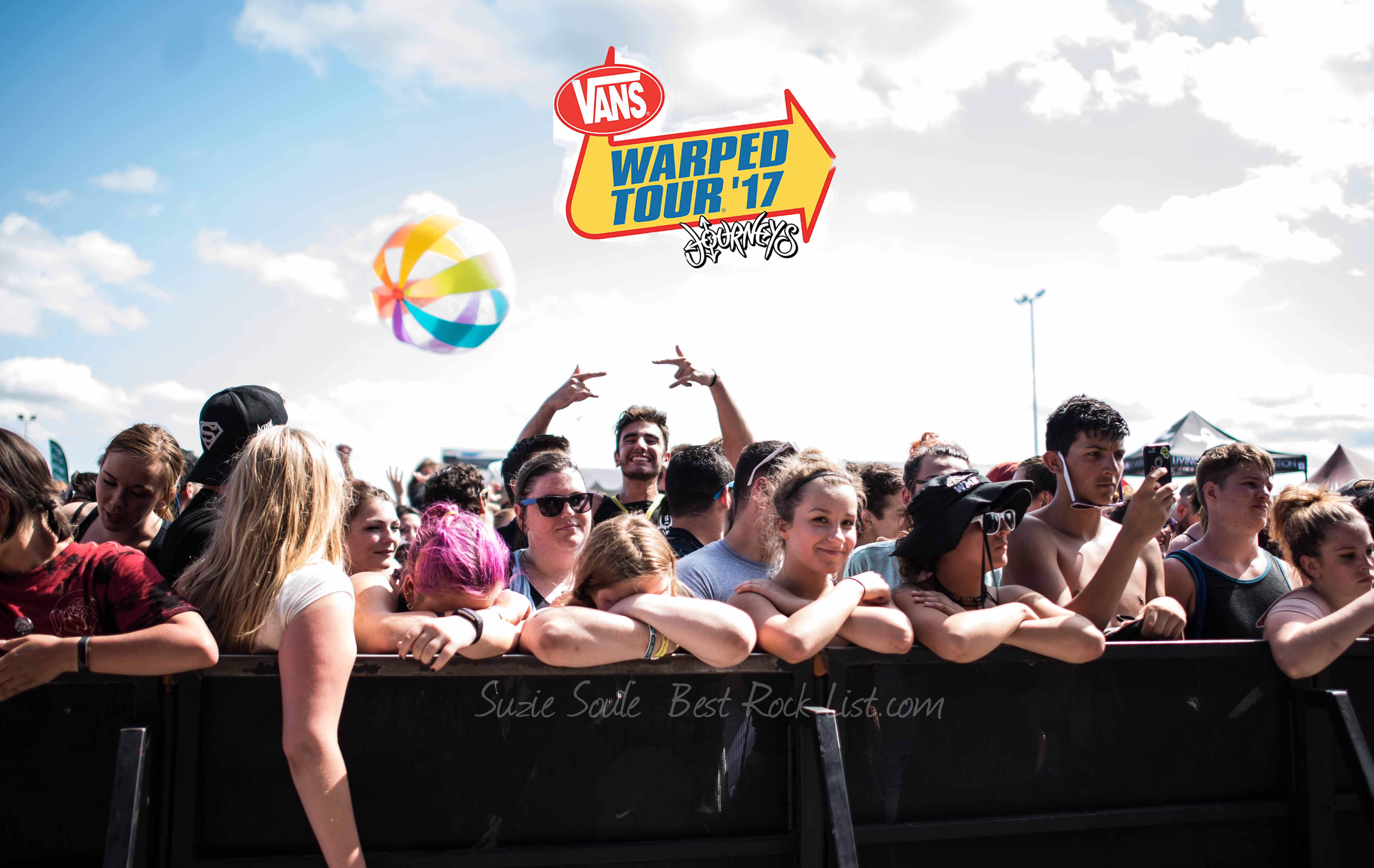 The crowd at Vans Warped Tour in Chicago are big and ready to have a good time. This year the fans were walking around like deer in headlights. It could have been the heat but also the suicide of Chester Bennington that was two days before. He died on Chris Cornell's birthday, another great who committed suicide. The messages from the bands and the posters were "It's okay to not be okay." I did feel like it was an extension of a scene from 13 Reasons Why but what we do to soothe ourselves after trauma is almost always going to be on a poster.
In the 23rd year of the largest and longest running traveling festival, Vans Warped Tour has fans like no other festival. They are not the homogeneous crowds at rock festivals because the bands are so diverse. You have rap, singer songwriter, rock, punk and metal. The fans are aged 5-90 and every ethnicity and body type. No one cared about the amount of skin that was showing from any person. The fans and bands are so inclusive at Vans Warped Tour and that is what makes it one of the best festivals in the country.
When we arrived, the fans made a run for the water stations! What was nice this year was that there was additional time for entry. You could make your way to the schedule and figure out when your favorite band was playing. What was not good was that no shows were happening in the amphitheatre where you could sit and get a break from the sun. Sure, there was tent set up to block the sun but you had to sit on the ground and you could not see any shows from the tents.
Enough about what could be improved. Every year there is a band that sells out their merch at their merch tent. This year there was a tie between I Prevail and Gwar. I think all the regular Warped Tour fans were surprised to see Gwar on the lineup this year. Though Gwar has been through many iterations, they still provide a great live show. And fans, old and new, know they have had a unique experience seeing them live. I Prevail, has been on the scene for only a little while but they are gaining popularity dramatically since their formation in 2013. They are social media minded and their songs resonate with a large group. (Learn more about them in my interview here.)
Best Breakout Band
Without a doubt, the band on everyone's lips was Bad Cop/Bad Cop as one of the must see bands. The band played the Hard Rock stage so I knew they were going to rock. The band is an all female band that lists their interests as 'donuts' on their Facebook page. So you know they have be awesome. The band has catchy songs and really are just having fun performing.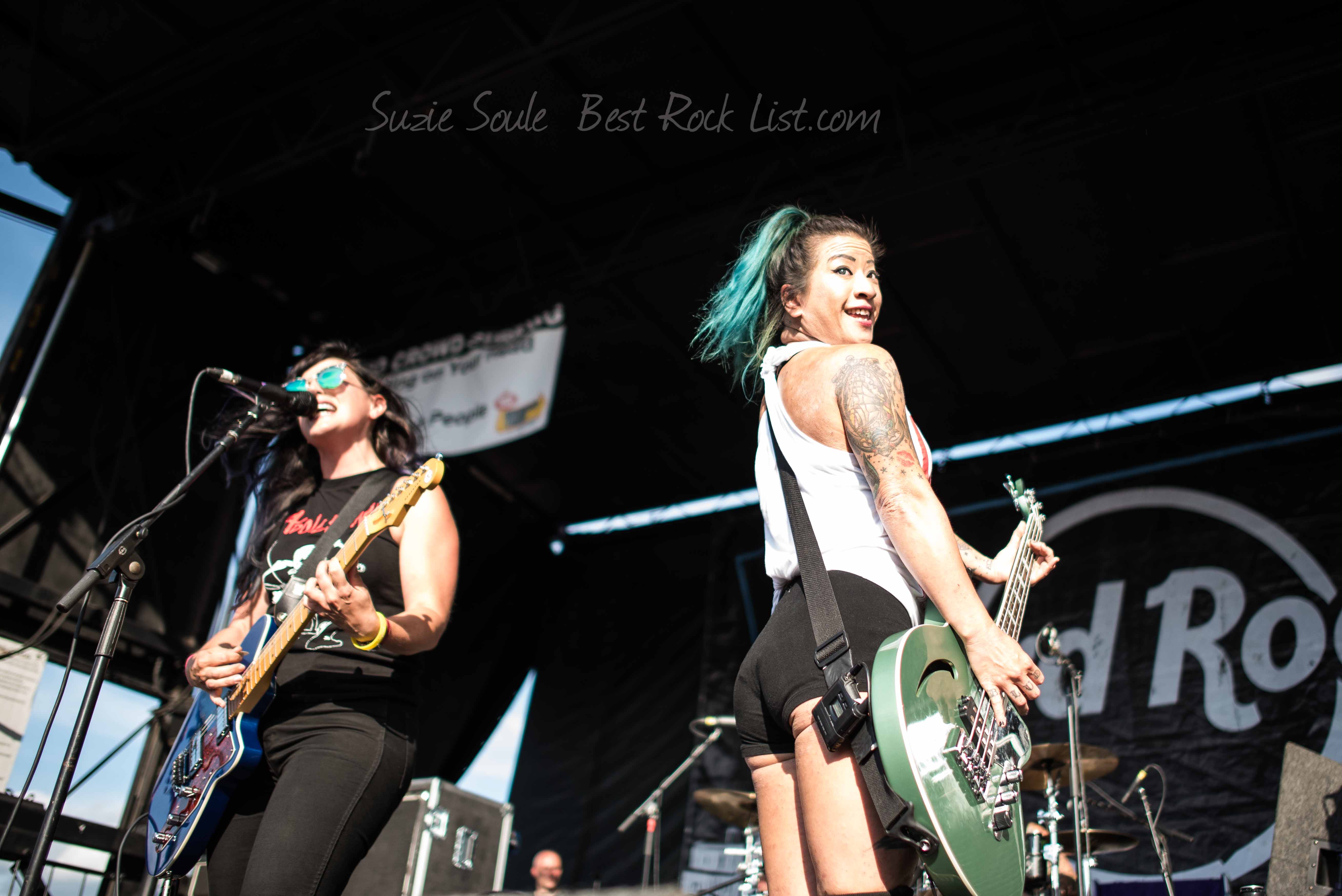 Best Crowdsurfing Band
I Prevail
I Prevail is a metalcore band from Southfield, Michigan. I have been one of their ardent supporters and am extremely thrilled they have gotten so popular. Each year there is a band where more body surfing occurs than you think is possible. This year it was I Prevail who's fans set the standard for the most people up in the air. There was an endless stream of people who went from front to back the whole set.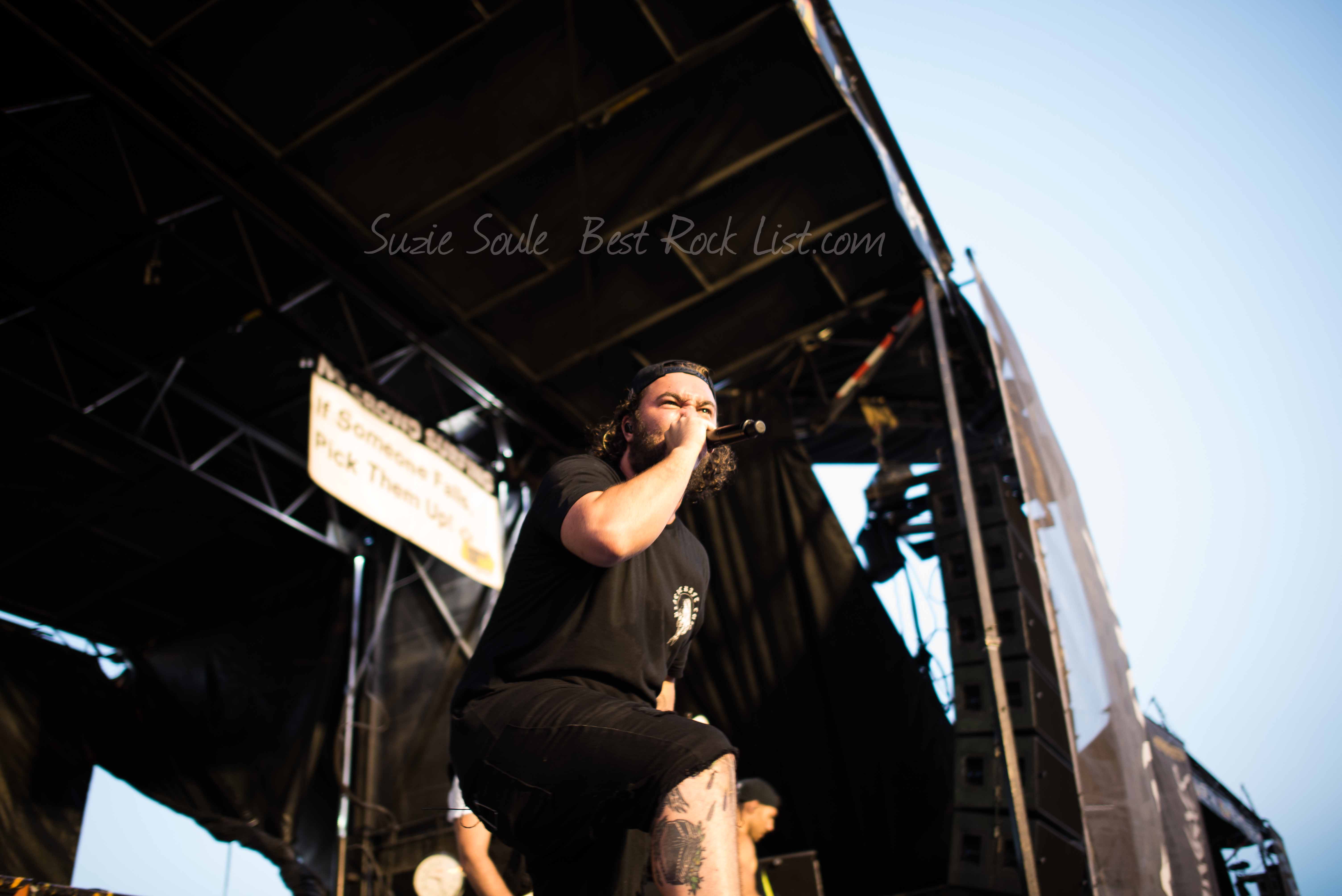 Best Artist Before They Become Untouchable
Andy Black or Futuristic
Vans Warped Tour has had several huge stars on their stage from Green Day, Weezer, My Chemical Romance, Fall Out Boy, Katy Perry, and Paramore. We make our prediction about who the next superstar is going to be. Andy Black (Biersack) is the lead singer of metal band, Black Veil Brides. Black Veil Brides has slowly gained tremendous success with each album they release. Their fans are fervent supporters of their message of believing in yourself when you are different. He has had a fairy tale romance with Juliet Simms (Biersack), an American singer who rose to fame on The Voice. They married in a ceremony in April of 2016. (We later find out they have been married legally since 2012).
Andy Black has a pop sound versus the metal sound of Black Veil Brides. While performing, his sway with the audience was undeniable. When he moved toward the audience, there was unadulterated screaming and fans wanting to touch him and called his name in earnest. He is starring in a feature film called American Satan to be released this year on Friday the 13th of October. The movie also stars Ben Bruce of of the band, Asking Alexandria, Denise Richards, Malcolm McDowell, and John Bradley-West (Samwell Tarley from Game Of Thrones). The trailer looks like it will be a blockbuster and will move metal music back to popular culture again.
Futuristic is a rapper unlike any others. He has gained success through social media and done it without a label. He really has done what he has wanted from the ground up. What stands out about Futuristic is how relatable his lyrics are to his generation. I guess that is still the millennials but those specifically twenty-five and under. Plus, his speed as a rapper is impressive.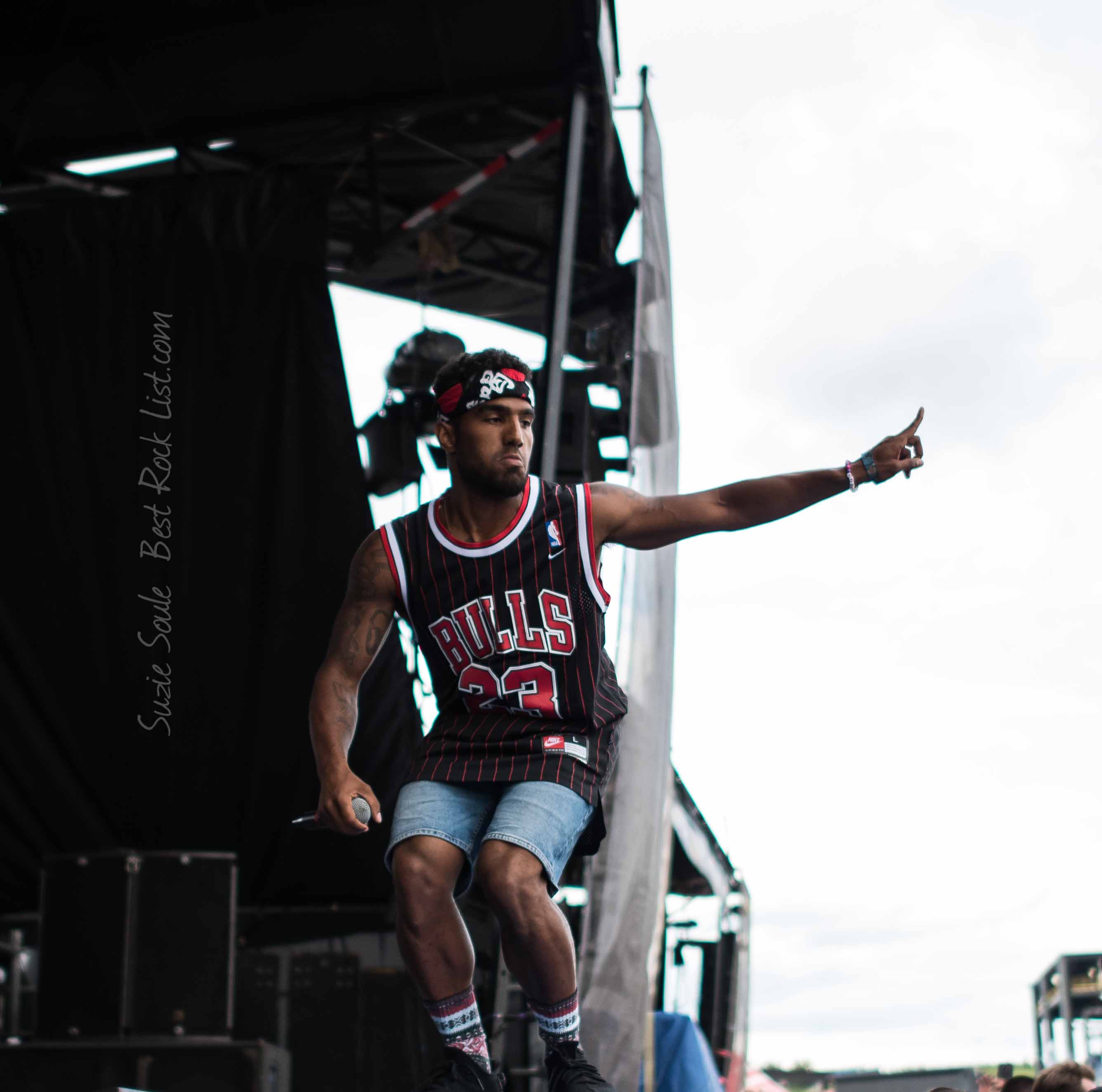 Best Band With A Message
Fire From The Gods
Fire From The Gods is a metal band from Austin, Texas. Their Facebook states "Free from hate. Free from pain. Free to choose our own path." Their album Narrative Retold is one of the best of 2017 with the song "Excuse Me" that brings a message that everyone needs to listen to. Yet is it not the only song with the message. We have to listen to "Evolve" and "End Transmission" and really the entire album to get the message. Their live show is mesmerizing and powerful.
Best Retro Sounding Band
William Control
Somewhere between Black Veil Brides and Depeche Mode is William Control and The Neuromantic Boys. They are electronic, dark and catchy. I almost missed them as they were the last band playing in Chicago. It probably also helps that he could probably be mistaken for Corey Feldman. Regardless, I felt like I was stepping back in time listening to the sound of his band.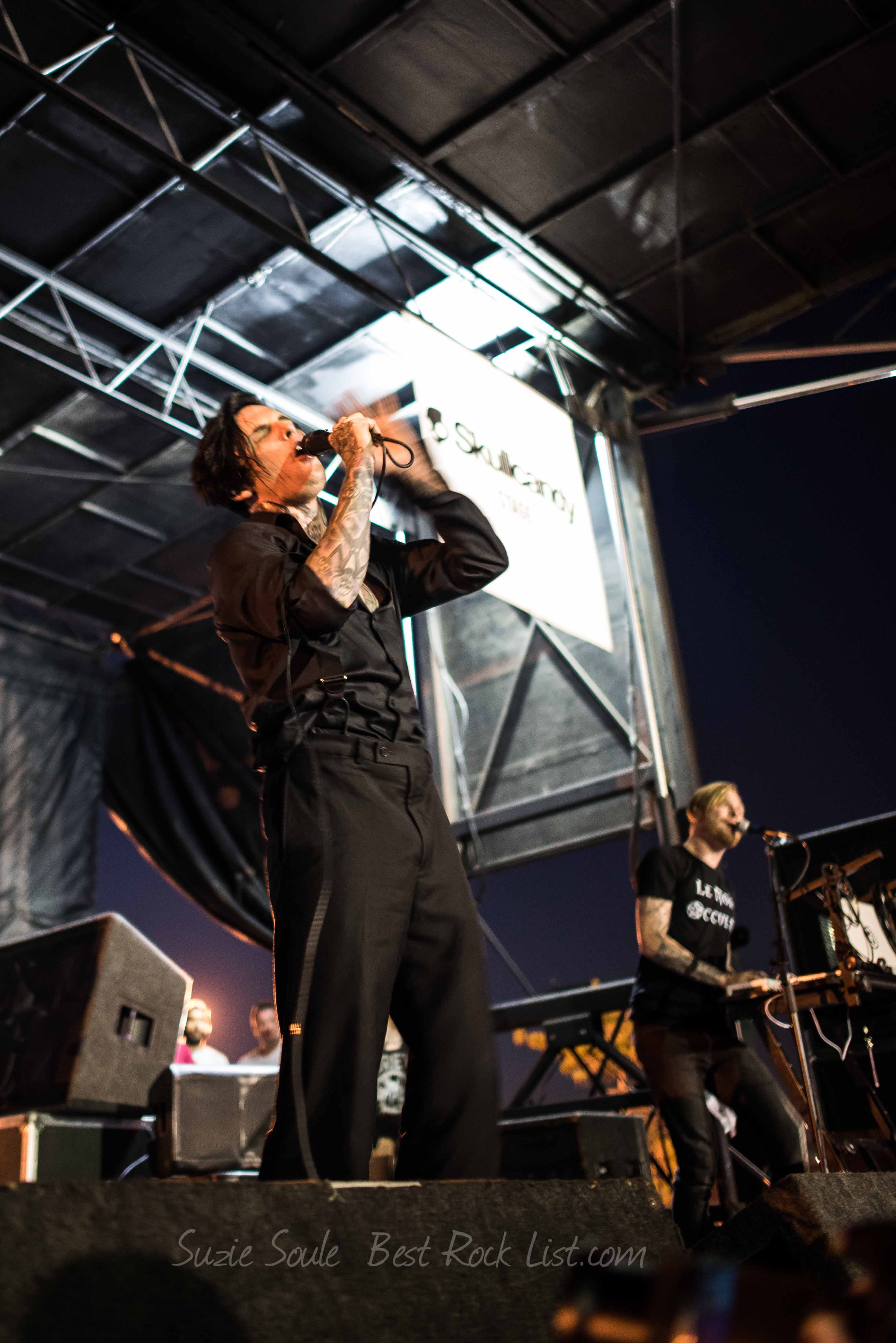 We love the excitement of seeing bands live and finding new and good bands at Vans Warped Tour this year and hopefully for many more years to come.
Click on artist for their full photo gallery from Vans Warped Tour:

Alestorm
American Authors
Andy Black
Attila
Bad Omens
Beartooth
Fire From The Gods
Futuristic
Gwar
Hatebreed
I Prevail
Jule Vera
Memphis May Fire
Neck Deep
New Years Day
Our Last Night
Stick To Your Guns
Sylar
The Acacia Strain
Too Close To Touch
Various Artists