Halestorm Concert Review
The evening was cool on the Mississippi River at the Port of Burlington in Iowa. The opening band was a female fronted rock band named Kaleido from Detroit, Michigan. The beautiful singer, Christina Chriss, had a great voice, was full of energy and really worked the crowd. Their style definitely reminded me of Halestorm's earlier work.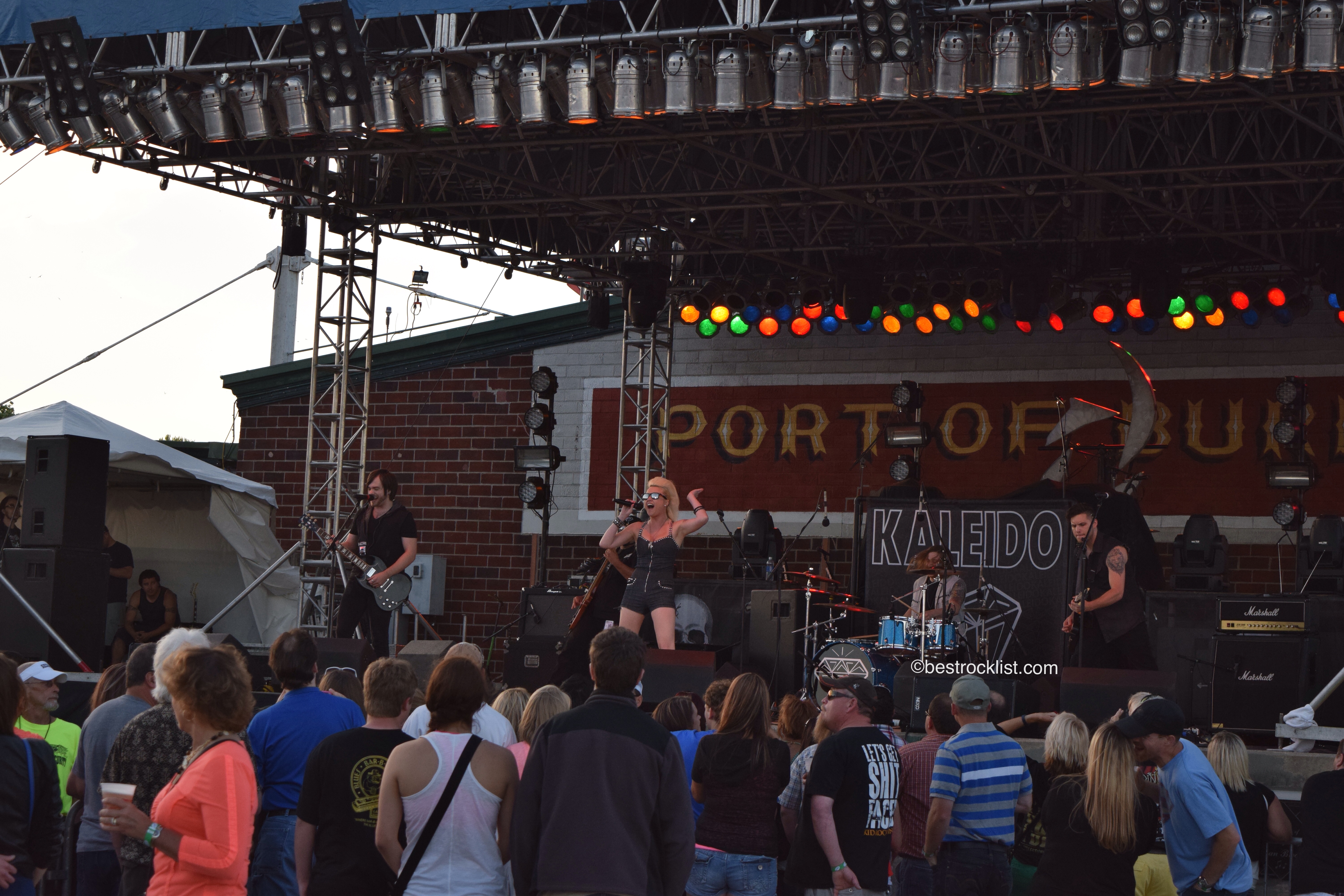 Halestorm took the stage just as the sky was getting dark.  The band is not on a full road tour at this time so their fans were missing them.  Lzzy Hale commented on missing the live show performances as well.  Halestorm draws in young girl fans to every show.  Many young girls  aspire to be a rock star like Lzzy Hale, the singer, guitarist and keyboardist for Halestorm.  Their style of hard rock with metal influences draws in all rock fans.  The drummer, Arejay Hale, is renowned as a phenomenal drummer.  He was the winner of the Revolver Golden Gods best drummer in 2013.  Halestorm won a Grammy in 2013 for their song "Love Bites (So Do I)" for Best Hard Rock/Metal Performance.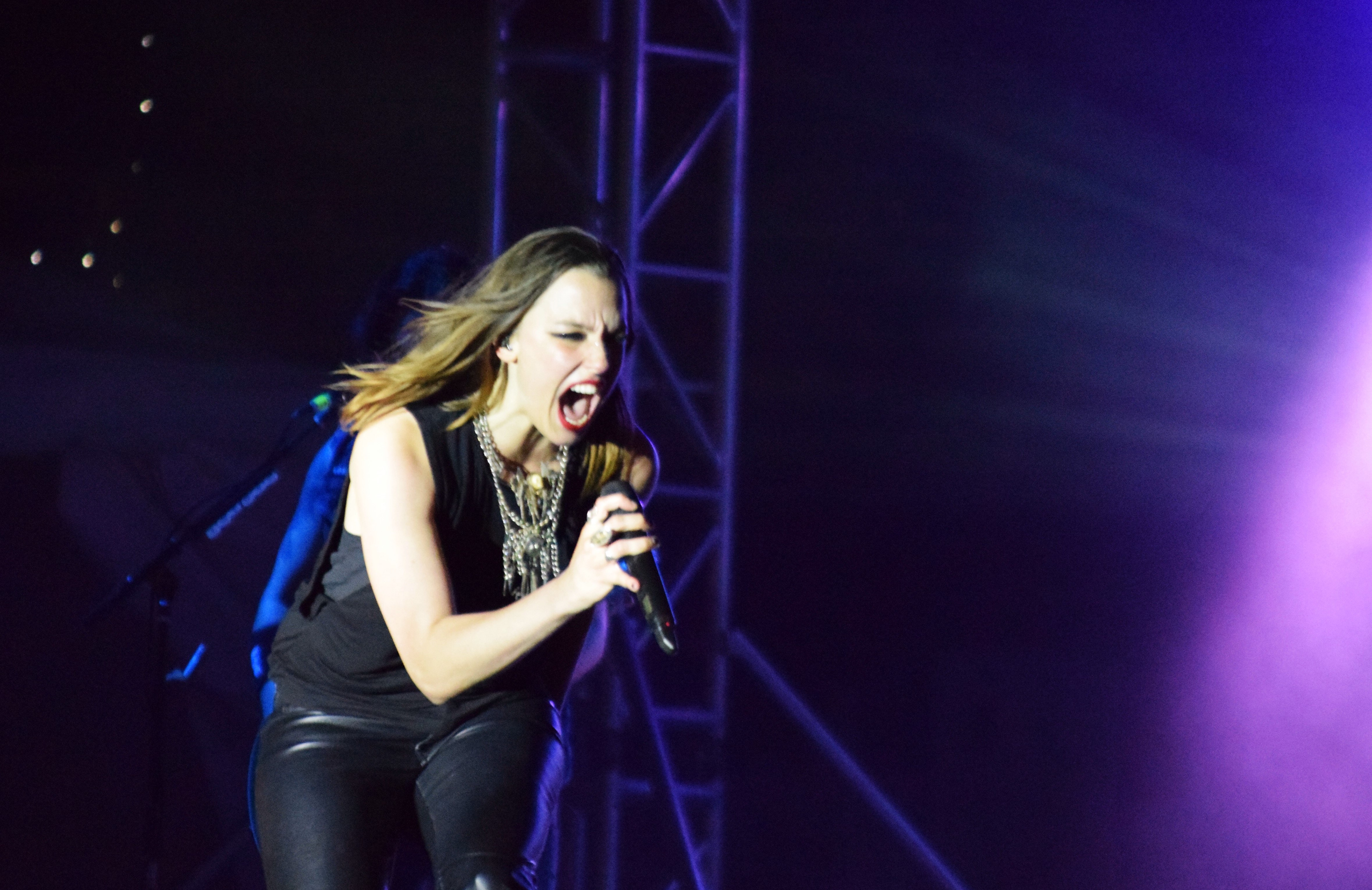 Halestorm opened the show with a familiar song, "I Miss The Misery".  The energy for the show kept everyone moving on their feet.  It even woke up one of the elder fans who was dozing earlier in the VIP seated section.  When Halestorm was playing, he woke up and was even dancing.
There was an abbreviated drum solo by Arejay Hale.  He showcased his talent by drumming with his hands.  His energy and skills as a drummer are impressive.  Joe Hottinger, guitarist and Josh Smith, bassist were both great as well.
Watch "Don't Know How To Stop" here:

The setlist stayed upbeat and only slowed down once for "Familiar Taste of Poison".  Toward the end of the set, they provided fans with a new song listed as "Mayhem" on the setlist. The fans are highly anticipating their forthcoming album.   Watch the performance of the new song on our Facebook page.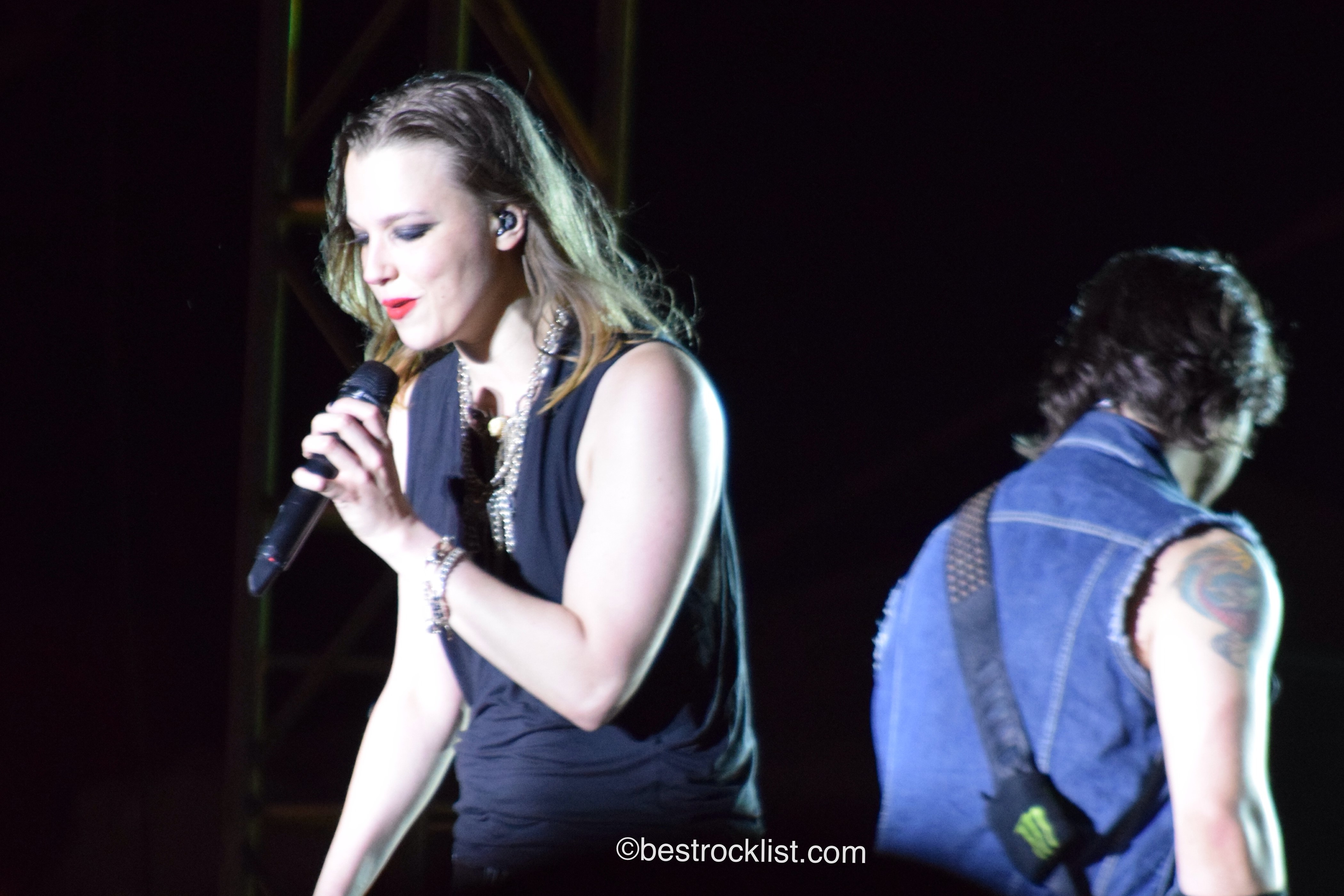 The night was cool and comfortable and Lzzy Hale stood out as looking phenomenal.  She is a powerful, magnetic and talented front woman.    Her voice matures as time passes and it becomes fuller.  The strength in her voice grabbed you and did not let go the entire night.  The final song of the evening was "Here's To Us".  Their show was great and cannot wait to see Halestorm again.
Watch "Mayhem" here and like us on Facebook for even more exclusive content.