Sevendust Acoustic Concert Review
Sevendust is on tour performing an acoustic show in support of their album Time Travelers & Bonfires released April 1, 2014.  Time Travelers & Bonfires peaked at number one on Billboard's Hard Rock Album chart.  Sevendust formed in 1994 and renamed themselves three times prior to settling on Sevendust inspired by the insecticide.
After twenty years, the band has transformed and matured.  Their latest album speaks to the place in their lives as fathers and family men.  The show was on Father's Day at the historic Castle Theatre in Bloomington, Illinois.  They recognized roadlife and being away from their families as difficult. The band started the evening with "Trust".  Lajon Witherspoon told us the story of searching for a local restaurant, Rosie's Pub, that he visited previously and wanted to visit again.  He was disappointed when it was closed on Sunday.  He was directed to another local establishment that was open Elroy's.  He met a friend there who was celebrating his 21st birthday and Lajon gave him VIP tickets to the show to celebrate.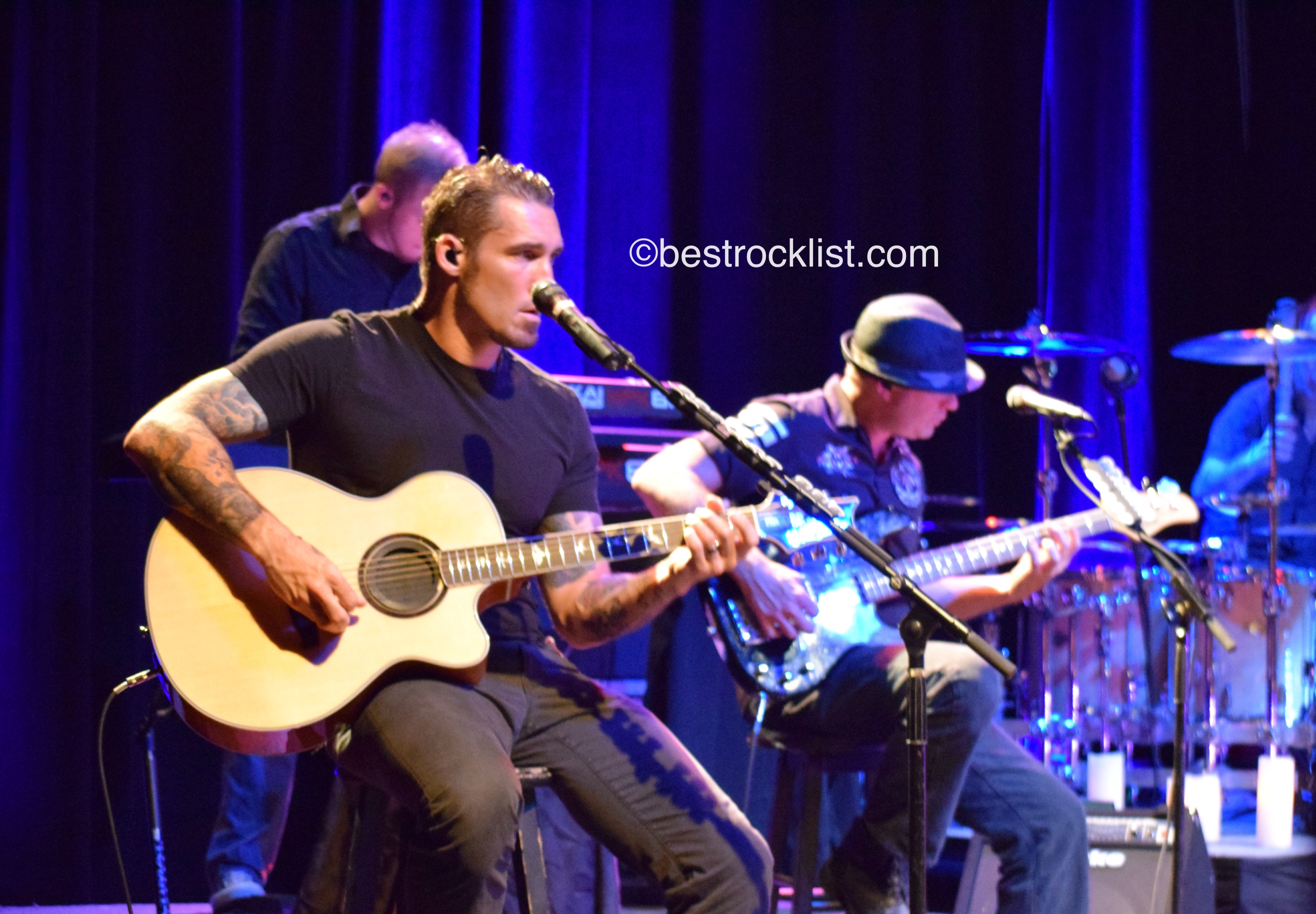 The band and the fans were feeling the energy of the music as the evening progressed. The show was a bit more subdued than their electric shows however the energy was very powerful.  The lyrics were clear and the storytelling behind them shown through.  Fans were singing along to every song with encouragement from the band.  One mega-fan, who had seen Sevendust twelve times, was impressed by the acoustic show.
Before the performance of "Angel's Son", Lajon recounted the story about writing the song.  It was in remembrance of their friend, Lynn Strait, who died in a car accident on December 11, 1998.  He said Clint Lowery had written the guitar and Lajon went into the studio and had no words to go along with the song.  As he was there, the words came flowing into him from another world.  Lajon Witherspoon tells the story with tears in his eyes and many fans tear up too.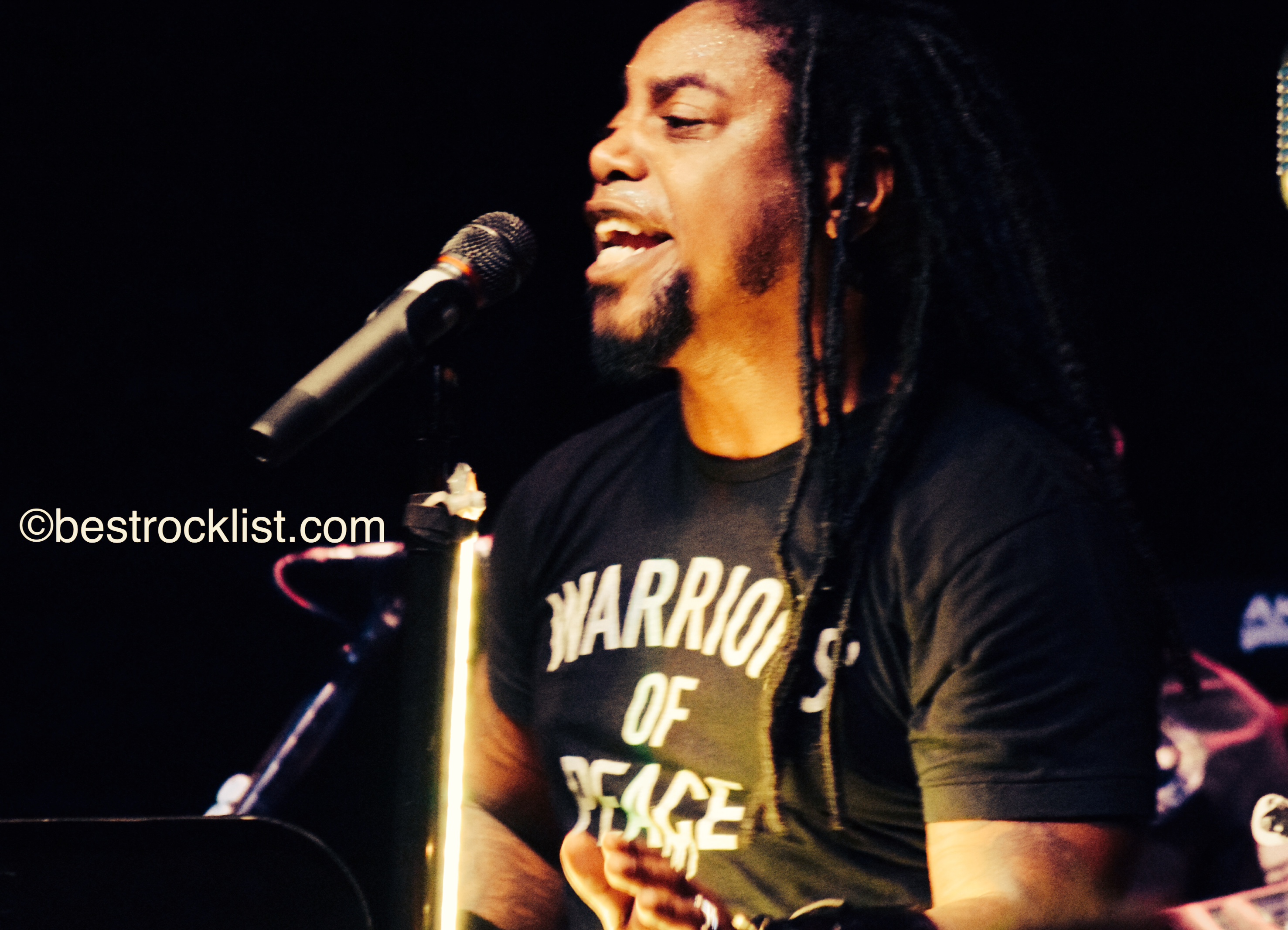 An Evening With Sevendust concluded with everyone drained, not from the mosh pit, but the emotions evoked from the intensity of the music.  Go see this passionate show if you have the opportunity.