Best Hard Rock/Metal Workout Playlist for Weight Training
The right tempo when you are working out is imperative to have the most effective workout.  According to numerous studies, the higher the tempo of the workout, the psychological effects make exertion seem smaller than when not listening to music.  This workout has been thoroughly researched.  Each song was chosen for the beats per minute and every one has a range of 85 to 150 bpm.  This workout is the perfect tempo for weight training or running at a leisurely pace.   The total time for this playlist is approximately 90 minutes.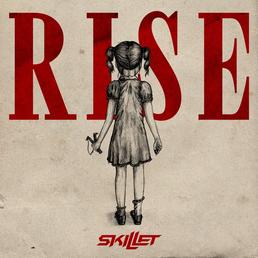 1. "Invincible" Adelitas Way 
"Invincible" is the official theme song for WWE Superstars.  This track is a great way to start your workout by warming up and getting in the mindset to reach your goals.  Adelitas Way is a hard rock band from Las Vegas.
2. "Always" Saliva
This track is one of Saliva's most successful songs.  Saliva is a band from Memphis, Tennessee.  The lead singer, Josey Scott, has left the band at the end of 2011 to pursue a solo Christian music career.  The band has a new singer, Bobby Aramu.
3. "Getting Away With Murder" Papa Roach
The tempo of this song picks up a little.  If you are listening to these songs in order, it is after you have warmed up and are really getting into your workout.  Papa Roach is an alternative metal band from California.
4. "Living in a Dream" Finger Eleven 
Finger Eleven is an alternative rock band from Ontario, Canada.  This track was the official song for the 2011 WWE Royal Rumble.
5. "Sick of It" Skillet
This is one of many tracks by Skillet.  Some bands just have songs at a certain tempo that is perfect for a workout.  Skillet is a Christian metal band formed in Memphis, Tennessee with members from Wisconsin.
6. "I Will Not Bow" Breaking Benjamin
Breaking Benjamin is an alternative metal band from Wilkes-Barre, Pennsylvania and is currently on hiatus.  Ben Burnley, the vocalist and one of the founders is currently the only member of the band.  The lyrics to the song put you in the right mindset when training.
7.  "Not Listening" Papa Roach 
The lyrics, " because you've gotta be bigger and be faster, and be stronger" encourage you to lift more.  This song was featured in the trailer for the movie, Resident Evil: Apocalypse.
8. "Never Enough" Five Finger Death Punch
Five Finger Death Punch is a heavy metal band from Los Angeles, California.  The video for this song is about how appearances of what people are on the outside are not what they are truly on the inside.  The lyrics "I'd rather you hate me for everything I am than have you love me for something that I can't".
9. "Sound of Madness" Shinedown
Shinedown is a hard rock band from Jacksonville, Florida.  The current members are vocalist, Brent Smith, bassist Eric Bass, drummer Barry Kerch, and guitarist Zach Myers.
10. "Trenches" Pop Evil
The video for this song shows a girl hitting a punching bag and has flashbacks of a man physically abusing her and also her using drugs.  Pop Evil was formed in Grand Rapids, Michigan.  You will agree the lyrics and tempo are great for working out.
11. "Hail to The King"  Avenged Sevenfold
This single is the highly anticipated new track from Avenged Sevenfold (A7X) as of this post date.  The song is reminiscent of Iron Maiden or similar older metal artists.
12.  "Riot" Three Days Grace
Three Days Grace is a Canadian hard rock band.  This song is definitely inspiring you to get up and take action.
13. "Blow Me Away" Breaking Benjamin featuring Valora
Originally recorded for Halo 2 video game.  This version was released in 2011 and includes Sydnee Duran of Valora.
14. "Monster" Skillet
No doubt about it when you listen to this song, it makes you want to push your body harder.  The members of Skillet are vocalist John Kooper, guitarist and keyboardist Korey Kooper, drummer Jen Ledger, and guitarist Seth Morrison.
15. "You're Going Down" Sick Puppies
Sick Puppies is an Australian rock band.  This single was used by WWE as a theme song and in one of their video games.
16.  "Ladies and Gentleman" Saliva
Another song used by WWE for Wrestlemania 23.  Saliva states they wrote is specifically for their friends at WWE.
17. "Back For More" Five Finger Death Punch (5FDP)
The lyrics to this track encourage you to keep going, "Rise! Refuse to give in, Rise! Ashes to Dust, Rise! Make'em remember your name, Rise! 'cause in yourself you can trust".
18. "Break" Three Days Grace
Three Days Graceis a Canadian hard rock band.  The meaning of this song is about making a change and very appropriate for when you are lifting weights.
19. "Riptide" Sick Puppies
The lyrics to this song discuss going against what someone thinks you should do and being just fine the way that he is.  The song was release in 2011.
20. "Just Like You" by Three Days Grace
If you have had a bad day at home or work, you can turn up the volume on this song.  The lyrics, "You thought you were standing beside me, You were only in my way."
21. "Face To The Floor" Chevelle 
Chevelle is an alternative metal band from Grays Lake, Illinois.  The song is about the people who got ripped off by Bernie Madoff.
22. "Comatose" Skillet
The tempo of this song is 85 beats per minute.  Skillet formed in 1996 by John Cooper and Ken Storts.
23.  "Pain" Three Days Grace
This song has become Three Days Grace' biggest hit and when you hear it, you want to be in the gym.  "Pain" is on the album One-X released in 2006.
24.  "Lift Me Up" Five Finger Death Punch
This song is track 1 from the album The Wrong Side of Heaven and The Righteous Side of Hell.  The legendary Rob Halford of Judas Priest is a featured vocalist on this song.
25. "Die Trying" Art of Dying
The lyrics to this song encourage you to continue, "If it takes forever, I will die trying".  Art of Dying is a Canadian rock band formed by Jonny Hetherington and Greg Bradley.
26. "Afterlife" Avenged Sevenfold
One of A7X's most popular songs but a good cool down song to listen to while stretching or finishing up your workout.  This track was released in 2008 on the band's self-titled album.  It was written by the late drummer and a founding member of the band, The Rev.
Listen to the complete playlist here on Spotify:
http://online.wsj.com/article/SB10001424127887324883604578396670814453936.html Optimal Music for the Gym date accessed 7/25/2013.
http://en.wikipedia.org dates accessed 7/25/2013, 7/28/2013, 7/29/2013, 7/31/2013.  .http://www.azlyrics.com dates accessed 7/28/2013, 7/29/2013, 7/31/2013.